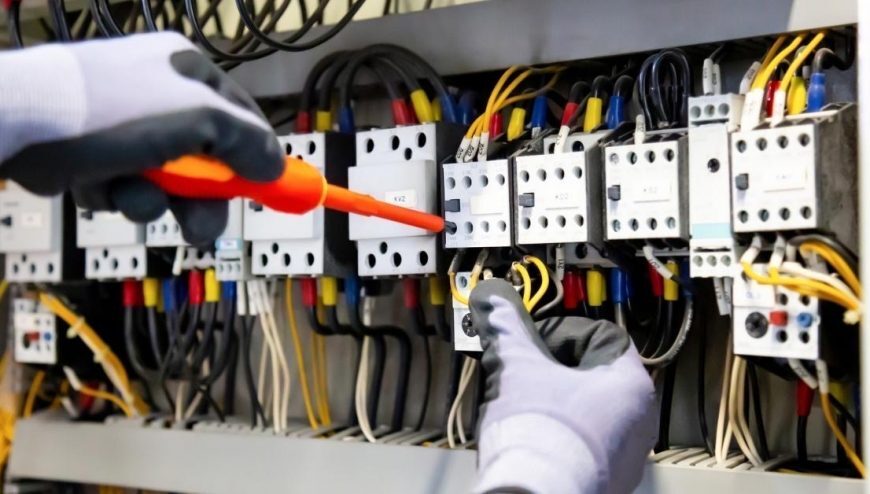 Licensed Electrician for Marlton, New Jersey
Do you need electrician services in Marlton, New Jersey? DK Electrical Solutions are master electricians. We provide affordable residential electrician services for customers throughout Marlton and greater Burlington County. Our affordable services from our friendly, licensed, bonded, and insured master electricians offer our region's best value in electrician services for New Jersey homeowners.
Click to jump to section:
Popular Electrician Services We Provide in Marlton, NJ
DK master electricians have built our reputation for top quality and reliability by consistently delivering meticulous and timely workmanship. Here are some of our most popular services:
Breaker Panel Replacement
If you still run your home on 100-amp service and live with the frustration of frequently overheating and tripping breakers, we can update your service to 200 amps and install an upgraded electrical panel. This is a game-changer for families who have computers, high-definition TVs, and other high-tech equipment and devices but still need sufficient electrical capacity to bear the load.
Wiring Installation and Repair
When you need electrical wiring installation at your New Jersey home, you can count on the professionals at DK Electrical Solutions. Whether you need a wiring safety inspection, new wiring, or repairs for electrical issues, you'll get the best electrician near South Jersey when you hire DK Electrical Solutions. If you experience frequent power outages, flickering lights, or a burning smell from an electrical outlet, we can correct the problem to a safe condition.
Lighting Installation
DK Solutions provides you with the beautiful lighting design and quality installation you need to create the aesthetic and functionality you want to optimize your living space. Updated lighting can increase your property value and upgrade your lifestyle in your home. DK's out-of-the-box creative solutions help you obtain the ideal lighting for your room. Our master electricians perform top-quality installation work you can trust for long-term safety and ideal performance.
Electrical Testing, Repair, and Replacement
We provide full-scope electrical testing, expert electrical repair, electrical systems repair or replacement, new wiring to add outlets, ceiling fans, ceiling lights, or new appliances. Or, if you need more extensive rewiring to replace old, high-risk knob-and-tube wiring, we can provide an affordable electrical wiring transition for your home.
List of Electrical Services We Offer
We provide our area's most efficient electrical solutions. Call DK Electrical Solutions today if you need any of the electrical services listed below or any other residential electrician work:
Why Choose DK Electrical Solutions in Marlton, NJ?
If you need electrical wiring repair or replacement, or any of the electrician services listed above, you should hire only a licensed master electrician. DK electricians provide safe, reliable, affordable electrician services. If you live with signs of faulty wiring in your home, you and your family and your property may be at risk of a house fire. Don't delay having the electrical safety checks and upgrades you need to make your home safe and properly functioning.
DK master electricians are all fully licensed, bonded, and insured. We offer financing on larger projects. We warranty all our work. We are proud to provide service to our customers in Marlton, NJ, and throughout Burlington County and greater New Jersey.