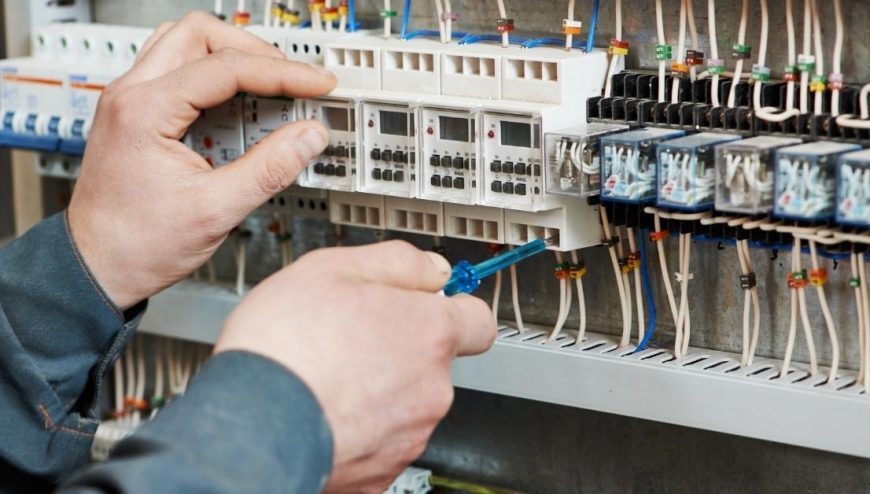 Master Electrician in Cherry Hill, New Jersey
When you need electrical installation service or system repairs, you need to work with only the best residential electrician in Cherry Hill, NJ. DK Electrical Solutions Master Electricians perform electrical inspections, repair or replacement of electrical components and wiring, and troubleshoot all residential electrical issues. Our expert Master Electricians are here for you whenever you need an electrical inspection, repair, or installation service.
High-quality local electrical service from DK is your resource for resolving serious exterior or interior electrical problems quickly. We're here to serve as your front line of protection for your home and family against a potentially devastating house fire that can result from undetected electrical issues.
Call DK Electrical Solutions when you need timely electrical inspections and solutions to problems that arise.
Electrical Problems and DK Electrical Solutions:
Outmoded electrical systems in your home or substandard workmanship in the past when installing or repairing components of your home's electrical system can lead to disaster. DK offers the solutions you need for your home and your family's comfort and safety. For example:
| | |
| --- | --- |
| Electrical Safety Issues That Need Prompt Correction: | PROBLEM: Are you having trouble with interruptions of your electricity, flickering lights, breakers tripping, etc., due to a faulty breaker, panel problem, error in equipment installation, damaged cabling, or any other problems with electrical connections or components?SOLUTION: If so, you need a prompt assessment of the problem and service by a licensed electrician to correct this fire hazard. |
| Electrical Systems Functioning Issues That Need Quality Solutions: | PROBLEM: Does your house have knob & tube or other outmoded or faulty electrical wiring, no surge protection, old electrical fixtures, no GFCI outlets, no security lighting, or other poor quality or lack of necessary electrical components.SOLUTION: Work with Cherry Hill's best licensed electricians to make the electrical systems upgrades and repairs you need for your home to function more conveniently and safely. |
Electrical Services DK Solutions Offers in Cherry Hill, NJ
Here are some examples of the types of electrical services DK Electrical Solutions In Cherry Hill, New Jersey, offers for your home:
Best Licensed Electrician Cherry Hill, NJ
DK provides our New Jersey neighbors in Cherry Hill and the surrounding area with the state's best electrician services, including repairs, installation, materials, and customer services. Here are just a few of the benefits DK Electrical Solutions offers our customers in Cherry Hill, NJ:
Complete range of residential electrical repair, installation, and inspection services
Same-day service for some types of smaller installations and repairs
$0 down, 0% interest financing for larger projects (with qualified credit)
Licensed, bonded, fully insured, Certified Master Electricians
DK Electrical Solutions for Cherry Hill NJ provides full-scope residential electrical services, including residential electrical inspections, repairs, and installations. We're here for you 24/7 to help with electrical problem assessments, storm damage to outdoor cables, and other issues!