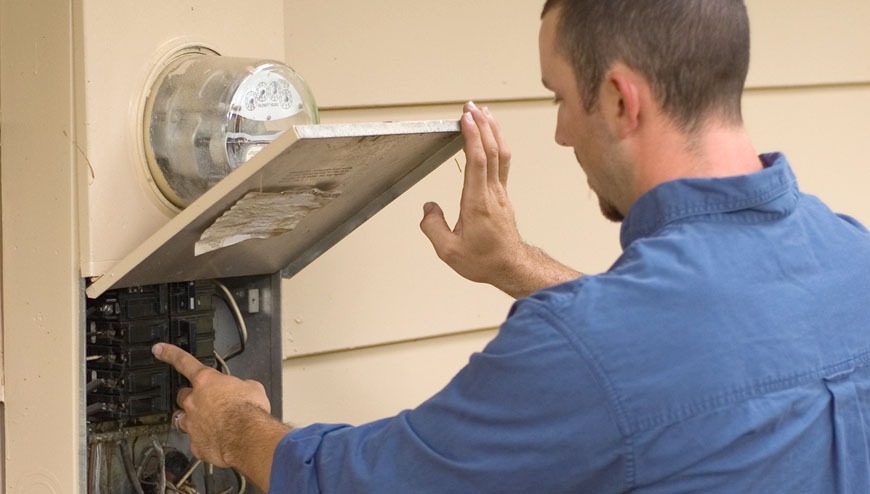 Electrical Panel Service Upgrades
Electrical Panel Repair and Electrical Panel Service Upgrades Near South Jersey
DK Electrical Solutions offer our expertise in home electrical panel repair and service upgrades for residents of Burlington County, NJ. Whether you need a simple repair or a complete amp service upgrade, I have the knowledge and attention to detail necessary to ensure your electrical system is running safely and efficiently. Contact a Master Electrician today to schedule an on-site estimate on electrical service panel upgrade services near Burlington County, New Jersey.
The standard for household power was once 60 amps. But modern homes may need as many as 200 amps to run central air conditioners, computer equipment, high-definition televisions, and high-tech home automation devices. Your old electrical panel might not be able to handle the demand of all your new-age gadgets and appliances, which could put you at risk for an electrical failure or worse – fire.
Do you need to upgrade your home electrical panel or the main breaker panel near South Jersey?
A home's electrical service panel is both the heart and brains of the entire electrical system and without it performing at 100% every day, you're putting your home at risk.
Is your home more than 30 years old?
Are your lights flickering or dimming?
Do you have old circuit breakers that are constantly tripping?
Is your panel full with no room for future expansion?
Is the meter box rusty?
Do you smell burning or see scorch marks around outlets?
Is the electric cable on the outside of your house frayed or blistered?
Need 300 amp service panel upgrades?
Need 200 amp service panel upgrades or a 300 amp service panel upgrade?
Electrical Panel Upgrades for Every Budget
We have electrical panel services to fit everyone's budget. We offer 5 different electrical service upgrade packages that range in price and warranty. Each option utilizes different materials which can make it nicer and longer-lasting and protect your home better. We offer financing options for all of our service panel upgrades!
100-200 amp overhead service
Aluminum service entrance cable
Square D Homeline series panel
All corresponding breakers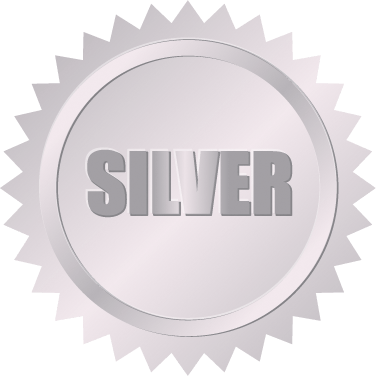 100-200 amp overhead service
PVC conduit riser
All aluminum
Conductors
Square D Homeline series panel
All corresponding breakers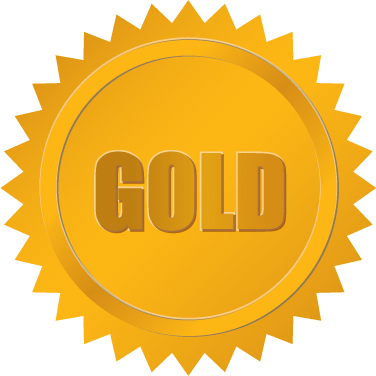 100-200 amp overhead service
Copper service entrance cable
Square D QO series panel
All corresponding breakers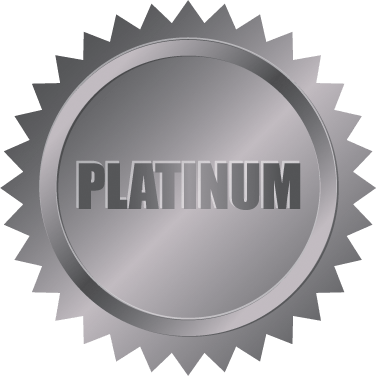 100-200 amp overhead service
PVC conduit riser
All copper
Conductors
Square D QO series copper buss panel
All corresponding breakers with a built-in trip indicator
Whole house surge suppression system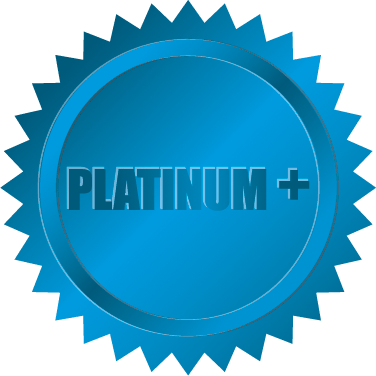 100-200 amp overhead service
PVC conduit riser
All copper
Conductors
Square D QO series copper buss panel
All corresponding breakers with a built-in trip indicator
Whole house surge suppression system
240v/30 amp portable generator hook up for the purposes of backup power

QO versus Homeline Electrical Panels
Keeping the electrical supply system functioning in top condition can help you cut down on electric power bills and ensure all your appliances are safe from any form of damage. This guide looks at some of the best electrical panel types, their benefits, drawbacks, and more.
QO Panel

It refers to a particular type of circuit breaker that is fast and highly efficient for power supply applications. Plus, the circuit breaker ranks among some of the quickest opening breakers in the electrical industry. The breaker features a visual trip indicator that you can use to detect any issues in its functionality.

Buss Bars Made Using Tin Copper:

These are excellent for setting up rigid power connections. These types are ideal for carrying electrical signals around. Remember that they are not suitable for use where you need flexible connections or have battery terminals.

Shielded Buss bars: A buss bar is important because it works to distribute energy in various types of electrical systems. These include usage in places such as buildings, warehouses, trade fairs, and more.
Suitable for Both Single and Three Phase: The single-phase power system works to calibrate the supply of power to a system based on specific factors. Usually, it's used in most homes because it's highly efficient and easy to manage. They are suitable for powering tools, fans, heaters, TVs, and more. The three-phase types have three alternating currents that feature different electric services. Each leg of the current can attain varying maximum voltage levels.
Surface and Flush Are Sold As Separate Units: You may have to get the covers as part of the auxiliary accessory set for this unit. The cover's benefit is that it is used when installing the load center on a wall's surface. Plus, it's also suitable when you mount the load center flush for setup and installation ease.
Available in both traditional (Non-PoN) and PoN (Plug-On Neutral): These are options that provide the best of both worlds. The benefit of these types is that you can easily install them at specific distances on the side of the buss bars. Plus, you won't also have to set up a pigtail connection for the entire set up.
QO PoN Panels are Not Compatible with Tandems: Tandem panels are an essential aspect of the electrical set up. However, you may not be able to use them when using the QO PoN panels.

Homeline Panel

These are commonly used in residential settings and can only support single-phase systems.

Buss Bars are Tin Plated:

The benefit of using tin-plated aluminum buss bars is that they offer high corrosion resistance, excellent conductivity, compactness, and excellent heat dissipation. However, the copper types are much better because they can last longer durations and provide excellent conductivity benefits.

Non-Shielded Buss Bars: You may have to seek consultation from an electrical expert to use this system for the best installation result. The lack of shielded buss bars means that electrical connection is prone to issues such as short-circuiting.
Compatible with Single Phase: Even if it's still available only in single-phase, you can still use the right way to make the most of your electrical connections.
Combination, Surface/Flush cover ONLY and comes standard with load centers: It also features a surface and flush cover that helps ensure the entire set up is free of exposure to elements such as dust, water, and more. The standard load centers are simple to manage but don't provide the same benefits as the high-end types.
Innovative Convertible, double row construction, Homeline load centers are Plug-On Neutral design: The convertible design means that you can easily change the functions of this system to suit different panels. Also, the double row construction is highly convenient and makes it easy to use dual tandems. With the unique homeline load centers, you are sure of a reliable panel for residential use and more.
QO PoN panels do not accept tandems: Tandem breakers are highly essential resources, but they are only useful when using them on the right slots. However, since these types won't accept tandems, you can easily customize them to suit your specific electrical supply needs.
Excellent Split Branch Placement: These types are excellent because they provide high-end electrical distribution benefits. Plus, they often have an alternating current system, which is similar to the three-wire direct systems. Plus, the benefit of these systems is that they help save conductor material compared to the single-phase systems.
Beware of Sub-Standard Electrical Panels
Electrical panels are components with many parts, and they require maintenance, primarily when used in the long term. It's especially true if you use old panels and over two decades old.
Get in touch with DK electrical to get help with the following panel types:
• Federal Pacific Electric: According to information from the U.S Consumer Product Safety Commission classifies this safety issue as the most common issue in using the panels. Plus, these are the types installed between 1950 and 1980, with such old components being prone to electrical damage.
• Zinsco Electrical: Fortunately, these types were released from the market in the 1970s. In most cases, they have defective structures that let power flow when you switch off the circuit breakers which can lead to fires.
If you have either of these brands of electrical panels, contact us immediately to replace these dangerous electrical panels.
Should I Repair or Get a New Home Electrical Panel?
The options are many when it comes to repairing an home electrical panel that has a defect. Our master electricians will evaluate your system and help determine the right solutions for your needs.
What are the Benefits of a 200 amp Service Panel Upgrade?
If you're considering upgrading your electrical service panel, you may be wondering whether investing in a 200 amp service upgrade is worth the extra cost. While upgrading to a 200 amp electrical panel may be more expensive than installing a 100 amp service panel, it can offer a range of benefits that make it a valuable investment for many homeowners.
Increased Electrical Capacity: One of the primary benefits of upgrading to a 200 amp service panel is that it provides greater electrical capacity to your home. This means you'll have more available amps to power your appliances, electronics, and other devices. With more amps, you can run multiple devices at once without worrying about tripping a circuit breaker or overloading the system.
Improved Safety: Upgrading to a 200 amp service panel can also improve the safety of your home's electrical system. With a higher capacity, your electrical system is less likely to become overloaded or overworked, which can lead to electrical fires or other hazards. Additionally, a new service panel may include updated safety features such as ground fault circuit interrupters (GFCIs) or arc fault circuit interrupters (AFCIs).
Better Home Resale Value: Upgrading to a 200 amp service panel can also increase the resale value of your home. Many homebuyers are looking for homes with updated electrical systems that can handle the needs of modern living. By upgrading your service panel, you'll be able to offer potential buyers a more attractive and reliable electrical system, which can help increase your home's value and appeal.
Installing a New Circuit Breaker
Installing a new circuit breaker in your home is essentially adding a new electrical pathway to your home's electrical system. This allows for the safe and efficient distribution of electricity to different areas of your home.
The process of installing a new circuit breaker involves several steps.
First, our master electricians will assess your electrical panel to determine if it has the capacity to handle the additional circuit. If your current panel is outdated or overloaded, we may recommend upgrading to a 200 amp service panel to accommodate the new circuit.
Once the capacity is determined, we will carefully select the appropriate size and type of circuit breaker for your specific needs. This is crucial to ensure that the breaker can handle the electrical load without overheating or causing any safety hazards.
Next, we will shut off the power to the area where the new circuit will be installed. This is done to ensure the safety of our electricians and to prevent any electrical accidents during the installation process.
We will then connect the new circuit breaker to the electrical panel, making sure that all connections are secure and properly grounded. This step requires precision and expertise to ensure that the breaker functions correctly and safely.
After the installation is complete, we will test the new circuit breaker to ensure that it is working properly and providing the necessary power to the designated area. This involves checking for any issues such as tripping, overheating, or inadequate power supply.
Overall, installing a new circuit breaker is a crucial step in improving the functionality and safety of your home's electrical system while also increasing its value. By adding a new electrical pathway, you are ensuring that electricity is distributed safely and efficiently throughout your home.
Increase your home's value and safety while improving its electrical system. Contact DK Electrical Solutions master electricians for an Estimate on installing a new circuit breaker in Burlington County, New Jersey, and the surrounding areas. What's the difference between a branch circuit breaker and a circuit breaker?
Branch circuit breakers are a type of circuit breaker that is designed to protect a specific branch circuit in your home's electrical system. A branch circuit is a smaller circuit that supplies power to a specific area or appliance in your home, such as a lighting circuit or a circuit for your kitchen appliances. Branch breakers are typically installed in the main electrical panel and are responsible for protecting these smaller circuits from overloading or short circuits.
On the other hand, a circuit breaker is a broader term that refers to any device that can interrupt an electrical circuit in the event of an overload or a short circuit. This includes both branch breakers and main breakers. While branch breakers protect specific branch circuits, main breakers are responsible for protecting the entire electrical system of your home. Main breakers are usually located at the top of the main electrical panel and can shut off power to the entire house in case of an emergency.
If you're unsure about the type of breaker you need or if you require any electrical panel upgrades or repairs, don't hesitate to contact DK Electrical Solutions. Our team of experts in South Jersey can provide you with the guidance and services you need to ensure the safety and efficiency of your electrical system.
To learn more about our service panel upgrade services in Burlington County, New Jersey or to request a quote for your home electrical panel repair or upgrade, call DK Electrical Solutions today at (609) 796-4177.
At DK Electrical Solutions, we offer a series of electrical service upgrade packages that range in price and warranty that will suit the wants and needs of every homeowner needing an electrical panel upgrade.
Service cable upgrades and electrical panel upgrades are one of the most highly sought-after services we provide because we do it unlike any other competitor out there. We install the highest quality electrical panels, circuit breakers, and materials that can possibly be sourced. We give the customer options with our packages which are virtually unheard of in this industry and each one has a warranty some of which have a lifetime warranty.


Beverly
Bordentown City
Bordentown Township
Burlington City
Burlington Township
Chesterfield
Cinnaminson
Delanco
Delran
Eastampton
Edgewater Park
Evesham
Fieldsboro
Florence
Hainesport
Lumberton
Mansfield
Maple Shade
Medford Lakes
Medford Township
Moorestown
Mount Holly
Mount Laurel
New Hanover
North Hanover
Palmyra
Pemberton Borough
Pemberton Township
Riverside
Riverton
Shamong
Southampton
Springfield
Tabernacle
Washington Township
Westampton
Willingboro
Woodland Township
Wrightstown