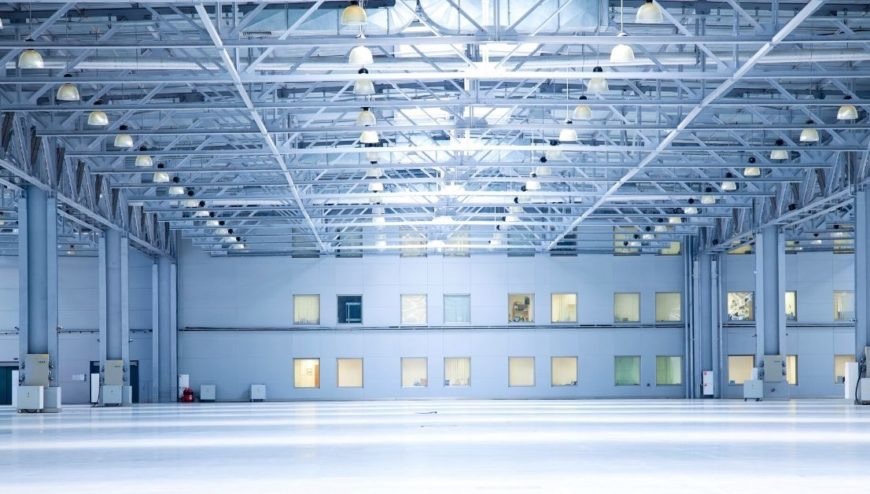 Industrial Electrician in New Jersey
Are you looking for a licensed, master industrial electrician near South Jersey? DK Electrical Solutions can handle the electrical needs of your factory, manufacturing facility, warehouse, and other industrial settings. If you need someone to solve a range of tough electrical issues, we offer the professional services you need. From data and computer wiring to backhoe services to thermal imaging testing, no job is too large or too small for our team. Owner Derrick Kuchinka is a Master Electrician who has offered his services to New Jersey clients since 2011.
Whatever Industrial Electrical Service you need, DK Electrical Solutions Inc. has you covered!
Why Hire a Master Electrician for Industrial Electrician Services?
With a Master Electrician overseeing the job, you know that you are in good hands. Electrical work requires a licensed, knowledgeable technician to complete. Often, industrial electrician services require special training and understanding of local and industry electrical standards. Whether you need someone to install new electrical lines or diagnose issues with your current power sources, we are a trusted provider accustomed to working with large and small industrial clients in New Jersey.
What Does an Industrial Electrician Do?
Our carefully vetted and trained electricians install service, and repair conduits, wiring, and fixtures in an industrial setting. Industrial electricians support clients in the maintenance and construction industries as well as factories, facilities, and warehouses. More importantly, industrial electricians adhere to National Electrical Code regulations and are experts in their field.
Our technicians complete electrical tasks, perform inspections, clean circuit boards, and contacts, and troubleshoot issues with lighting fixtures, switches, and wiring. All you have to do is describe the problem and point us in the right direction. We will set things right so that you can continue with normal business operations.
What Services Do Our Industrial Electricians Handle?
We offer a wide range of residential electrical services, including but not limited to:Bucket Truck Services
Computer/Data Wiring
Concrete Duct Banks Installation
Concrete Encased Duct Banks Installation
Design/ Build Projects
Directional Bore Services
Exhaust Fan installation
Exhaust Fan Repair
High Voltage Service Upgrades
Installation for New Building Wiring
Installation of New Circuits
Led Lighting Retrofits
Lighting Installation
Maintenance of the Electrical System
Motor Wiring
New Machinery Installation
Panel Service Repair
Panel Service Upgrade
Plant Expansions
Production Facility Specialists
Rewiring for Equipment Relocation
Service Calls
Thermal Imaging Testing
Three-Phase Service Upgrades
Transformer Installation
Trencher Services
Underground Wiring Services
Vibratory Plow Services
Wiring Installation for a New Building
Wiring Work for Relocated Equipment
Why Choose DK Electrical Solutions?
When you hire DK Electrical Solutions, you get master level electricians who offer out-of-the-box thinking for your industrial electrical work. You will receive upfront pricing with no surprises since we don't operate on an hourly basis.
Need same-day service? No problem. working electrical systems are crucial for industrial environments. Without properly working electricity, you can't run your business. That's why we offer same-day service as well as a warranty on our workmanship. Contact us for an on-site estimate and find out what it's like to work with licensed, bonded, and insured professionals.
Contact DK Electrical Solutions for Your Business Today
Don't put off minor electrical repairs. We can take care of them before they become big problems with large repair bills. We also offer flexible financing to help you manage your cash flow and stand by our work with a satisfaction guarantee. Call us at (609) 796-4177 to make an appointment for a consultation today.
Call to Schedule an On-Site Estimate!